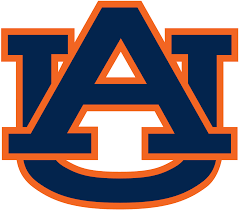 Auburn Club Baseball
Conference Standings
Conference
Overall
Teams
W
L
T
%
W
L
T
%
Home
Away
PF
PA
Streak

Auburn

5
1
0
0.833
5
1
0
0.833
2-1
3-0
56
17
W3

West Georgia

3
3
0
0.500
3
3
0
0.500
0-0
3-3
38
33
W2

North Georgia

1
2
0
0.333
1
2
0
0.333
1-2
0-0
17
25
L2

Georgia College

0
0
0
0.000
0
0
0
0.000
0-0
0-0
0
0
--

Charleston

0
3
0
0.000
0
6
0
0.000
0-6
0-0
24
78
L6
Player of the Week
Jack Szachacz - #21 SS/P
Auburn
Jack was dialed in all three games at the plate this past weekend against Charleston. Jack went 7 for 12 with 4 RBIs and 7 runs. Jack also launched a solo homerun in game 2 securing the series win. Jack was also locked in on the bases this past weekend as he secured 6 stolen bases.
Player of the Week
Alexander Disney - #25 P/P
Auburn
Alex was locked in again on the mound as he gave Auburn another quality start. Alex threw 7 innings giving up 4 hits while striking out 8 and allowing 0 earned runs. Alex continued his scoreless inning streak and expanded it to 12 innings. After two games this season, Alex has 17 Ks and a .576 ERA over 13 innings pitched this season.
Team Roster
| # | Player | DOB | Yr/Elig | HT | WT | POS | Bats | Throws | Hometown | High School |
| --- | --- | --- | --- | --- | --- | --- | --- | --- | --- | --- |
| 7 | Allen, John | 05/2000 | 2nd / So | 6' 1" | 185 | C / 3B | Right | Right | Melbourne, FL | Holy Trinity Episcopal Academy |
| | Anderson, Gavin | 08/2000 | 2nd / So | 6' 0" | 145 | P / 3B | Right | Right | Palm Beach Gardens, FL | The Benjamin School |
| 6 | Autrey, Coleman | 09/1997 | 4th / Sr | 6' 72" | 185 | C / 3B | Right | Right | Brimingham, AL | Oak Mountain |
| 12 | Bianca, Nick | 06/2000 | 2nd / So | 6' 0" | 190 | P / OF | Right | Right | Huntsville, AL | Grissom |
| | Boone, Richard | 12/1999 | 2nd / So | 6' 1" | 145 | P / OF | | Right | Mobile, AL | Murphy |
| 24 | Brothers, Lecil | 07/1997 | 4th / Sr | 6' 0" | 185 | UT / P | Switch | Right | Susan Moore, AL | Susan Moore |
| 5 | Chaviano, Emilio | 07/2000 | 2nd / So | 6' 3" | 155 | 1B / C | Right | Right | Marietta, GA | Alan. C. Pope Highschool |
| 15 | Christner, Jacob | 05/2000 | 2nd / So | 5' 8" | 180 | P / 2B | Right | Right | Roswell, GA | Roswell |
| 23 | Crider, Charles | 09/1998 | 2nd / So | 6' 0" | 170 | OF / P | Right | Right | Madison, AL | James Clemens |
| | Dean, Michael | 07/1998 | 3rd / Jr | 6' 72" | 205 | 3B / 1B | Right | Right | Galveston, TX | Ball High |
| 25 | Disney, Alexander | 11/1999 | 2nd / So | 5' 9" | 145 | P / P | Right | Right | Franklin, TN | Franklin |
| 40 | Edman, Christopher | 09/1999 | 2nd / So | 6' 3" | 195 | P / P | Right | Right | Milton, GA | Cambridge |
| 8 | Gornto, Jared | 01/2001 | 1st / Fr | 6' 0" | 170 | OF / UT | Right | Right | Fort Walton Beach, FL | Choctawhatchee |
| 99 | Hajazin, Jordan | 06/1999 | 3rd / Jr | 5' 10" | 195 | 3B / 1B | Right | Right | Rabun Gap, GA | Rabun Gap Nacoochee School |
| 33 | Hall, Ian | 08/2001 | 1st / Fr | 6' 5" | 240 | P / 1B | Right | Right | Roanoke, AL | Handley |
| 28 | Harrison, Gabriel | 12/1997 | 4th / Sr | 6' 4" | 220 | OF / 1B | Right | Right | Lithonia, GA | Arabia Mountain |
| 10 | Haynes, Alec | 04/2000 | 2nd / So | 5' 9" | 165 | P / 1B | Right | Right | Harvest, AL | Sparkman |
| | Kowalski, Aidan | 04/1999 | 3rd / Jr | 6' 1" | 160 | | | | Roswell, GA | Roswell |
| 4 | Lamperis, Theodore | 03/1997 | 1st / Fr | 6' 2" | 205 | P / UT | Right | Right | Wheaton, IL | St. Francis |
| 18 | Lewis, Andrew | 07/1999 | 3rd / Jr | 6' 2" | 165 | 2B / P | Right | Right | Newnan, GA | Newnan |
| 16 | Lisenby, James | 05/1997 | 5th / 5Sr | 6' 0" | 190 | IF / UT | Right | Right | Ashford, AL | Ashford |
| | Mattix, Jake | 03/1999 | 3rd / Jr | 6' 0" | 190 | | | | Lilburn, GA | Providence Christian Academy |
| 19 | Mavrakos, Alex | 04/1998 | 4th / Sr | 6' 2" | 180 | OF / UT | Left | Left | Mobile, AL | Faith Academy |
| 3 | Mounts, Joel | 12/1999 | 2nd / So | 6' 0" | 165 | 2B / SS | Right | Right | Indianapolis, IN | Heritage Christian School |
| 13 | Nolan, Luke | 05/2000 | 1st / Fr | 6' 2" | 170 | SS / 2B | Right | Right | Lake Forest, IL | Lake Forest |
| 14 | Nolan, Ryan | 04/2000 | 2nd / So | 5' 10" | 160 | P / P | Right | Left | Cumming, GA | South Forsyth |
| 2 | Skipper, Griffin | 11/1996 | 5th / 5Sr | 6' 72" | 165 | 2B / SS | Right | Right | Chelsea, AL | Chelsea |
| 21 | Szachacz, Jack | 08/1999 | 2nd / So | 5' 11" | 170 | SS / P | Right | Right | Melbourne, FL | Holy Trinity Episcopal Academy |
| 22 | westhoff, Alexander | 05/2000 | 2nd / So | 6' 2" | 195 | 3B / P | Right | Right | Kennesaw, GA | Kennesaw Mountain |
| 11 | White, Bailey | 10/1998 | 3rd / Jr | 6' 2" | 200 | 1B / IF | Right | Right | Austell, GA | South Cobb |
| 9 | White, Matthew | 12/1998 | 3rd / Jr | 5' 11" | 185 | P / 3B | Right | Right | Smiths Station, AL | Glenwood |
| 44 | Zirbel, Cole | 12/1999 | 2nd / So | 6' 2" | 197 | C / OF | Right | Right | Athens, AL | Athens |
Team Stats
Hitting Stats
Player

AB

R

H

2B

3B

HR

RBI

BB

SO

SB

CS

AVG

OBP

SLG

OPS

IBB

HBP

SAC-B

SAC-F

TB

XBH

PA

No items available
Pitching Stats
Player

W

L

ERA

G

GS

CG

SV

SVO

IP

H

R

ER

HR

BB

SO

WHIP

SHO

HBP

IBB

WP

BK

PK

W%

KPER9

WPER9

HPER9

K/BB

No items available